Yesterday, several NWR team members participated in the Natural Language Processing, Text Mining and Big Data Hackathon organised by our colleagues from the OpeNER project. During this hackathon, some 50 participants (amongst others developers, linguists, designers and historians) got together to put current state-of-the-art language technology through a little stress test in some actual use cases.
The app ideas that the different teams came up with varied from analysing hotel reviews and visualising the results in different ways, to mining tweets for gaining insights into neighbourhood complaints, to measuring opinions on particular issues from newswire. Not all teams managed to build a working version of their app during the day, but most people left the meeting inspired and definitely with a bunch of new experiences and new contacts.
Kudos to the OpeNER team for the great way they set up this event, and in particular for making their tools available through a web-service so that everyone could have a go at recognising named entities and detecting opinions from text. The NWR team will definitely consult the OpeNER team when the time comes to organise the first NWR hackathon!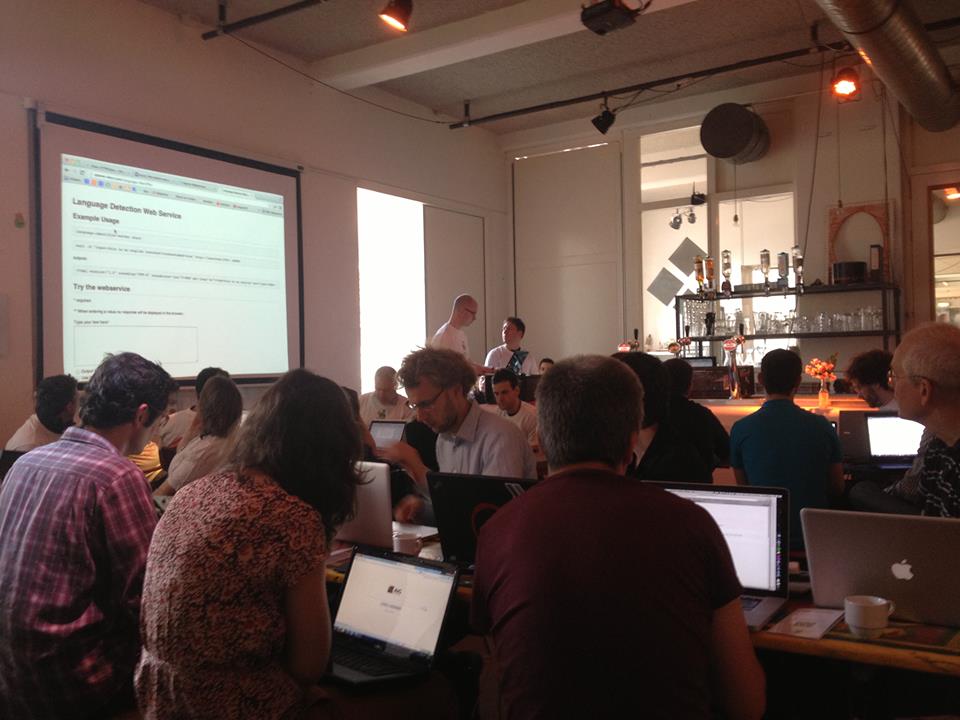 (Photo by Opener Project)